Email Auto-Configuration - Microsoft Outlook Express 6.x
If you are unfamiliar with the difference between Identities and Accounts, please disregard the following note.

Note: If you have more than one identity in Outlook Express 6.0, do not use the email auto-configuration feature! This feature will only configure the Main Identity. Multiple Outlook Express 6.0 identities must be configured manually for NetZero email. For detailed instructions on how to manually configure multiple email identities in Outlook Express 6.0, click here.
To auto-configure your email, complete the following instructions:
Click on the button.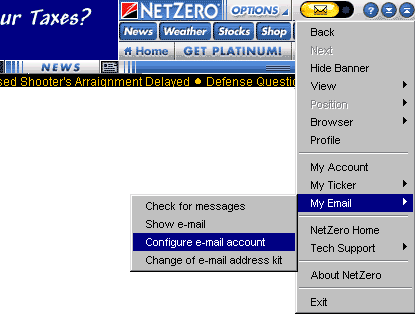 Select My Email and click on Configure email account.
A window will appear notifying you of your default email client.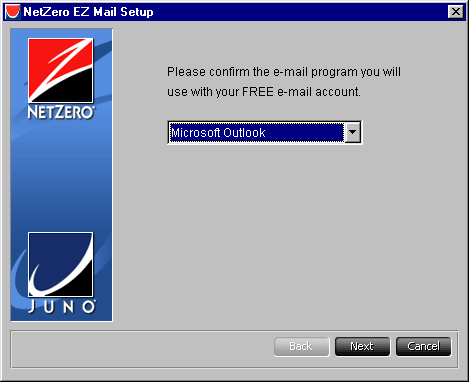 Click Next.

A window will appear stating "Congratulations!"
Click on the OK button.
Verify if your email account has been successfully configured.
Double-click on the Outlook Express icon.
From the Tools menu, select Account.
Double-click on your email account profile.
Select the Servers tab.
Ensure that your outgoing mail server is: authsmtp.netzero.com
Ensure that your incoming mail server is: pop.netzero.com
Click OK.
Note: If you are experiencing problems setting up or you were not able to auto-configure Outlook Express 6.x, please click here for instructions on how to setup your email program manually.
---