Email Setup - Netscape Messenger 4.0 - 4.6
Open Netscape Messenger.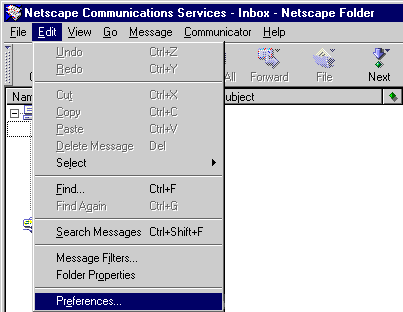 From Edit menu select Preferences.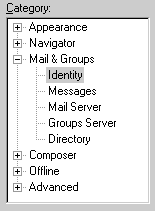 Click the + next to Mail & Groups and select Identity.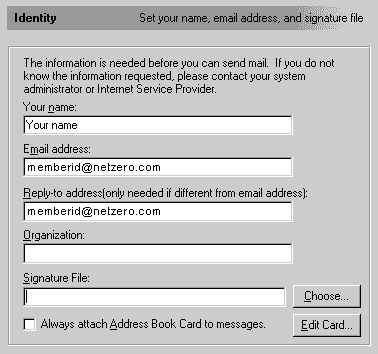 In the Your Name text box, type your name.
In the Your Email text box, type your email address.
For example: memberid@netzero.com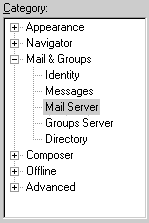 Under Mail & Groups, select Mail Server.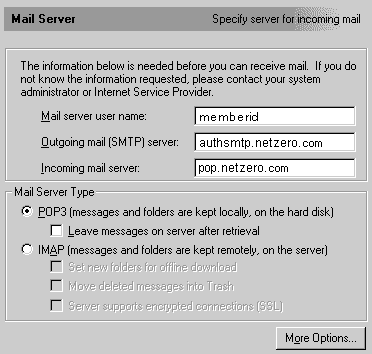 In the Mail server username text box, type your Member ID.
In the Outgoing mail [SMTP] server text box, type authsmtp.netzero.com
In the Incoming Mail Server text box, type pop.netzero.com
Select POP3 (messages and folders are kept locally, on the hard disk).
Click OK to exit.
Additional Help:
Note: Due to limits placed on your mailbox, you must complete the following steps to prevent your mail from being blocked or deleted.

For more information about your mailbox limits, click here.
From the Edit menu, select Preferences.
Click on Mail and News and select Mail servers.
Select pop.netzero.com and click Edit.
Select the POP tab and ensure that the Leave mail on server box is unchecked.
Click OK to save.
---