Common Email Errors / Solutions
Microsoft Outlook - "The MAPI Spooler Has Shut Down Unexpectedly. Close All Mail-Enabled Applications Before Attempting to Log On Again."
This error is related to a conflict between Outlook 97 and Eudora 3.x Pro. Disabling Eudora's MAPI service is the solution to this error.
How to turn off Eudora's MAPI service:
Open Eudora.
From the Tools menu, select Options.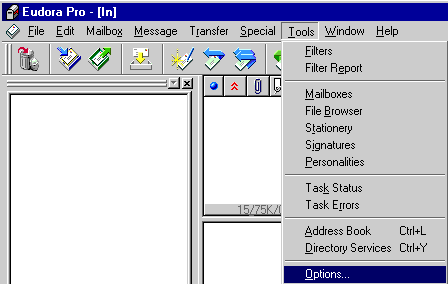 In the scrolling Category list, click on MAPI.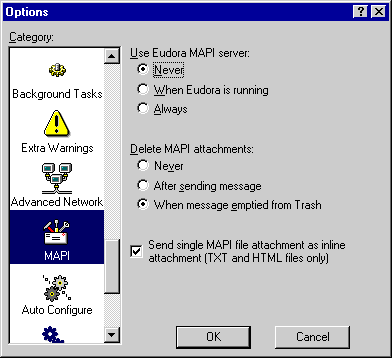 Under Use Eudora MAPI server, check the circle next to Never.
Click OK.
Exit Eudora and restart Outlook.
---