Common Connection Errors / Solutions
No network connection established
In order to connect to NetZero with the DSL/LAN option, you must first be connected to the Internet with a DSL or LAN connection. If you do not already have a connection to the Internet, you will not be able to use this option. To resolve this issue, please select modem access by following the steps below.
Double-click the NetZero icon on your desktop.
Click Settings.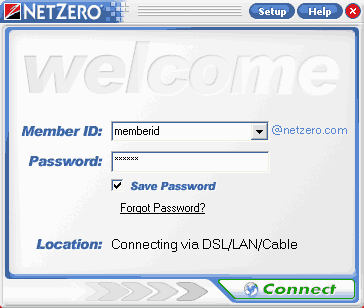 On the Welcome to NetZero Setup screen, click Connection.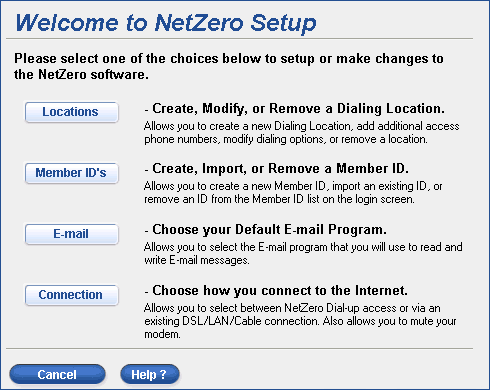 On the Choose a Connection Type screen, click the circle next to NetZero Dial-up Internet Access.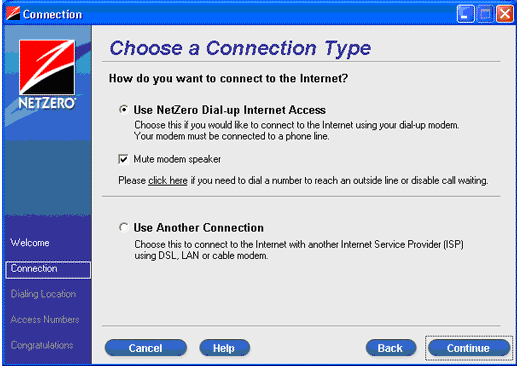 If you want to mute the modem, click the circle next to Yes.
To enable Connect on Startup, check the first box.
Check the second box to enable Connect on Demand.

Note: This option is grayed out if NetZero Instant On! is enabled.


Enable Auto Reconnect by checking the third box.
Click Finish.
On the Welcome screen, enter your password and click Connect to log on to NetZero with your modem.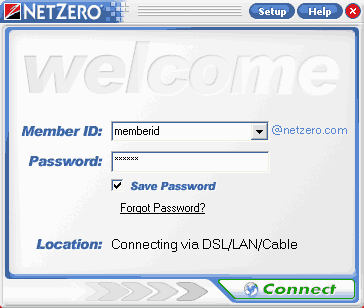 Note: If you have not already set up a phone list, you will be prompted to do so. For instructions with screenshots on how to complete this process, click here.
---
Now viewing
support for
NetZero Free Service
Platform
Windows
OS
Windows98
Browser
CCBot 1.0