Address Book Features

Note:If you're using NetZero's new Message Center, please

click here

.






Following are the new Address Book Features:

Import Address Book - Import the address book from web-based email applications like Yahoo or from offline email applications like Outlook Express.
Contact Display - Change the number of contacts displayed on each page.
Print - Customize the Address book for printing.

Import Address Book

Importing contacts into Message Center

To Import contacts into Message Center please make sure that you are signed into your account before following these steps.
Click on the Address Book tab.
Click on the Import link on the upper-right corner.

In the Import Contacts section, select the program to import your contacts from E.g. Outlook Express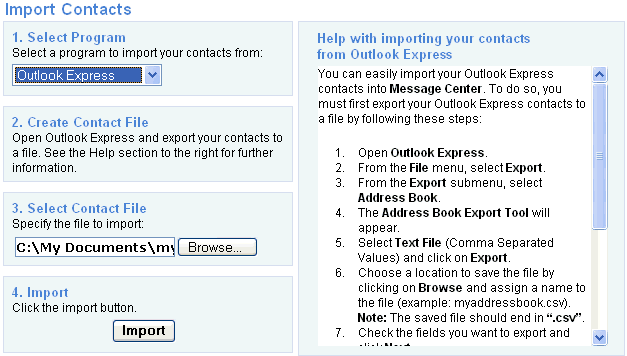 Enter the path and filename you exported or click on Browse to locate the file on your computer.
Click on Import.
Contact Display
Click on Options.
Select the number of contacts to be displayed per page.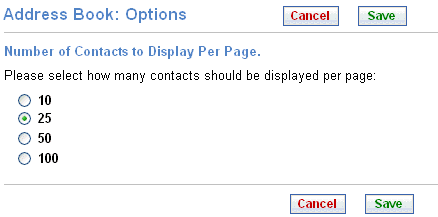 Click Save.
Print
Sign into the NetZero Message Center.
Click Address Book.
Click Print to open the Print Address Book screen.
Click on Please select the information you would like to print.

Print primary information only – Selecting this option would print FirstName, LastName, MemberID, Primary Email, and Primary Phone Number.
Print all information - Selecting this option prints all the information available in your address book.

Click on Print Preview to preview before printing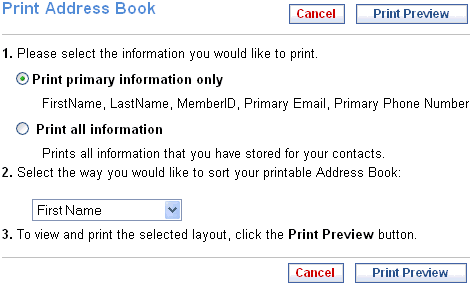 Click Close to close the print preview window or Print to start printing the selected information.
---
---