Microsoft - Internet Explorer 4.x
Change your Cookie preferences
Click on the Windows Start button.
Point to Settings and click on Control Panel.

Double-click the Internet Options icon.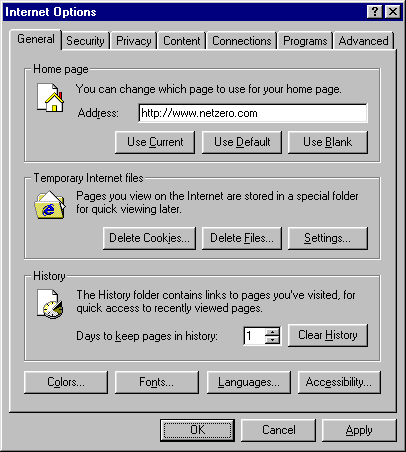 Select the Security tab.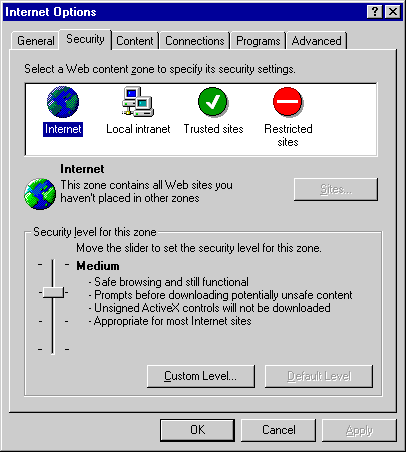 Under Security level for this zone, click on the Custom Level button.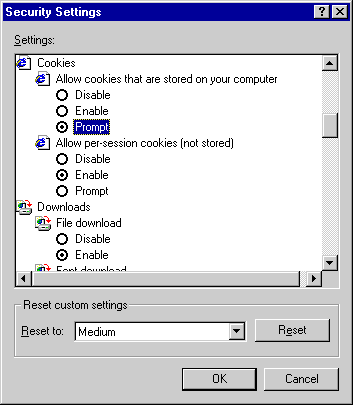 Scroll down to the Cookies section.
Check the circle next to Prompt.
Click OK.

Click on the Yes button.
Click OK to exit.
---