Microsoft - Internet Explorer 4.x
Make Internet Explorer the Default Web Browser
Click on the Windows Start button.
Point to Settings and click on Control Panel.

Double-click the Internet Options icon.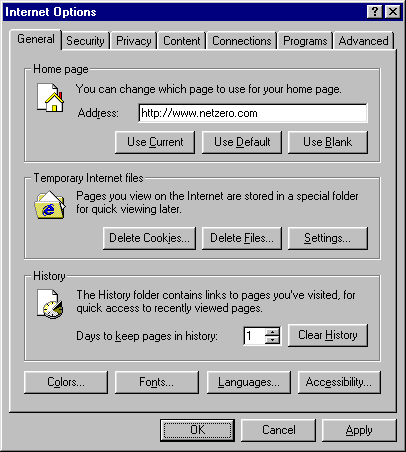 Select the Programs tab.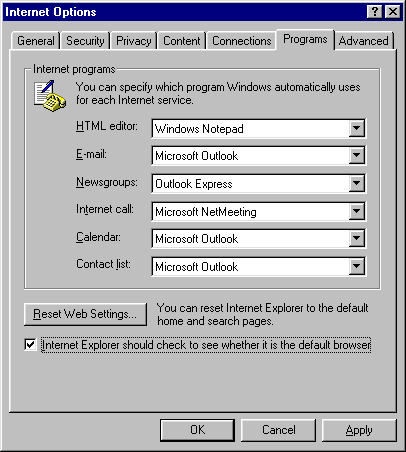 Check the box next to Internet Explorer should check to see whether it is the default browser.
Click OK to exit.
Note: The next time that you launch Internet Explorer you will be prompted with the screen shown below.

Ensure that the box next to Always perform this check when starting Internet Explorer is NOT checked.
Click on the Yes button to make Internet Explorer 4.x your default browser.
---