Download a Copy of the NetZero HiSpeed Software (Current Members)
Go to http://my.netzero.net/s/download to get started.

The following screen will appear: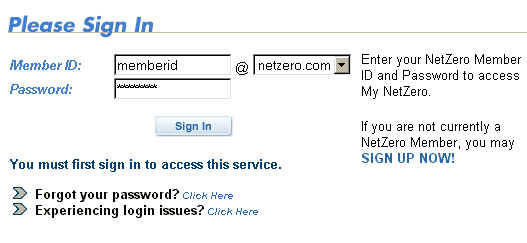 Enter your Member ID and password.

Note: If you are not already a NetZero member, click the SIGN UP NOW link. If you forgot your password, click on the link next to Forgot your password?


Click on the Log In button.

Click on the NetZero HiSpeed Software link to begin your download.
Click the appropriate Download Now button to begin the download process.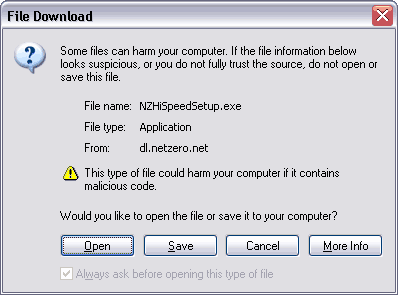 When the File Download window appears, select Open or Run this program from its current location.


Follow the directions on your screen to complete the installation process. NetZero HiSpeed will automatically run next time you log on with your Member ID.
For information on download and activating Norton AntiVirus software, click here.
---